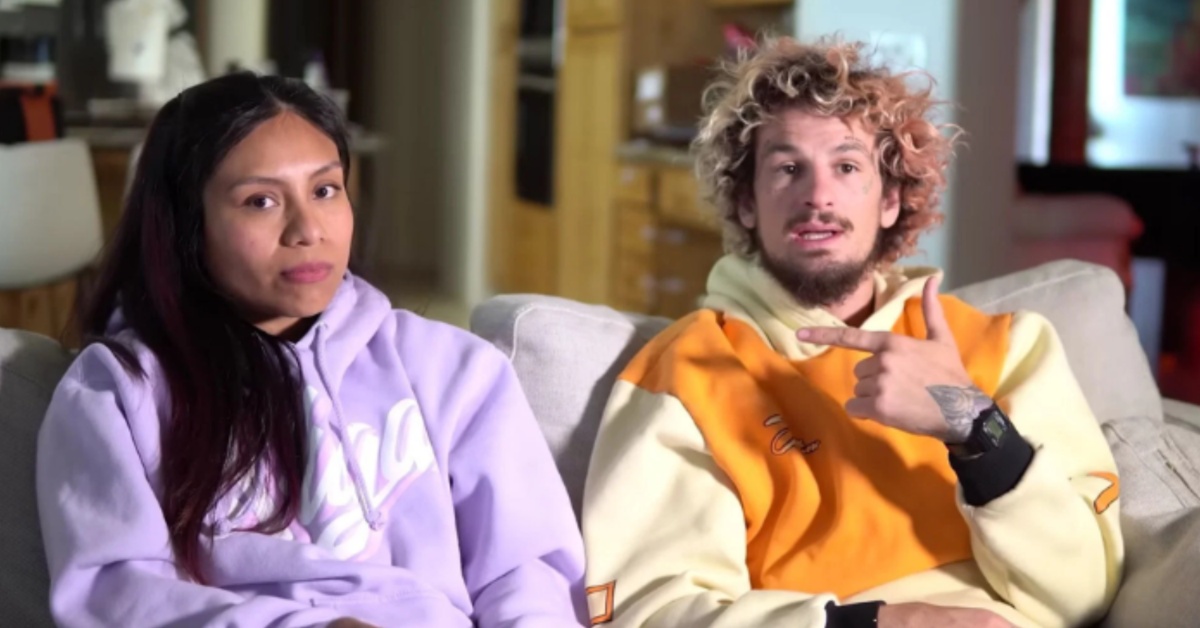 Sean O'Malley believes his celebrity status permits him to cheat on his wife and the mother of his child.
'Sugar' skyrocketed from standout to superstar at UFC 292, scoring a stunning second-round knockout against Aljamain Sterling to capture the bantamweight world championship. Since then, O'Malley has been dominating headlines and making the rounds with appearances on The Pat McAfee Show and The Jim Rome Show, to name a few.
Unfortunately, Sean O'Malley's newfound fame has seemingly gotten to his head, leading him to believe that making copious amounts of cash and paying the bills gives him the right to sleep with anyone he chooses, regardless of how his wife, Danya Gonzalez, feels about it.
"I'm a king, I pay for everything," Sean O'Malley explained during an appearance on Bradley Martyn's Raw Talk. "I treat Danya like a queen. If I get a little p*ss on the side, what does that have to do with anything? I have testosterone running through my veins; it's that f*ckin' simple. If I wasn't paying for everything, if I wasn't, you know, successful in any sort of way, and I was just like maybe an average Joe, I probably wouldn't. It probably wouldn't be fair. But I'm f*cking King Kong baby. Andrew Tate explains it well. It's status. You know I got status, so I can."
Sean O'Malley Makes it Clear That His Wife Is Not Okay with His Extracurricular Activities
Sean O'Malley also made it abundantly clear that she is not okay with his infidelity saying Danya is "never fine with it" and "goes through phases."
Ironically, O'Malley once said in an interview on the Full Send podcast that their relationship was "open-minded" and that they "don't own each other." One would assume that means she is free to pursue other avenues of entertainment in the bedroom, but according to the man himself, it only works one way. His way.
O'Malley clarified during his interview with Bradley Martyn that his wife couldn't be with another man, his reasoning once again being that he is the one providing financial support.
If an A-list actor or a popular musician said something of this nature, they would likely be canceled within 24 hours. The fact that Sean O'Malley can openly gloat about cheating on his wife and still maintain his celebrity status really shows what direction the moral compass in combat sports aims.