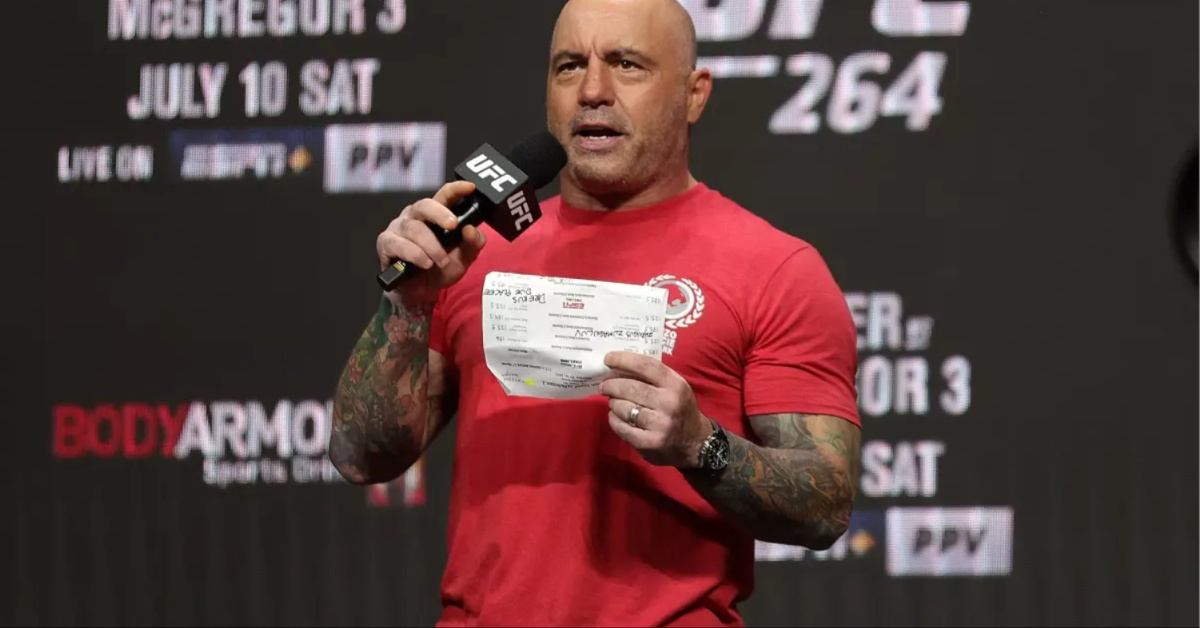 Joe Rogan podcast rumoured to appear in Grand Theft Auto six radio.
After years of success in comedy, broadcasting and of course podcasting, The Joe Rogan Experience is the worlds biggest podcast.  A guest appearance is seen as a milestone in careers and attracts millions of viewers and listeners per episode.
The show has hosted to numerous notable pop-culture moments and propelled the careers of many guests.
Now it seems that the podcast, and Rogan, is accomplishing yet another huge moment and is rumoured to be featured on one of the radio stations on the hugely anticipated GTA 6. Reports have suggested that the game will cost $150 and will be released either late 2023 or 2025.
Joe Rogan rise to fame
Nowadays, Rogan is one of the most famous people in the world and has a huge army of loving fans. However, the comedian has been around a long time and has many feathers in his cap.
Appearing on the Oil and Whiskey podcast, Rogan spoke about his unique rise to fame.
"Fame happened to me nice and slow. It was like a slow drip, you know," Rogan began. "I was on a sitcom with seven other people, most people I never got recognized anywhere. Very rarely did people know who I was and then I was on Fear Factor and that was a lot more like popular and a lot more notoriety but it was okay it was like it was doable and then the podcast happened in the UFC in the podcast kind of happened around the same time. It's like the UFC happened first, you know.
"I was working for the UFC," he continued. "I actually started working for the UFC back in 97 and I did that back when it was like banned from cable and you know you could only get it if you had a satellite dish and to me, it was just I was a lifelong martial artist and I was excited about the concept of getting all these different styles together and so I got recognized a little bit from the UFC and then after my podcast took off, my podcast took off a few years after the UFC took off and it was just like all these things kind of compounded." (H/T Essentially Sports)
Do you want to see Joe Rogan in GTA 6?