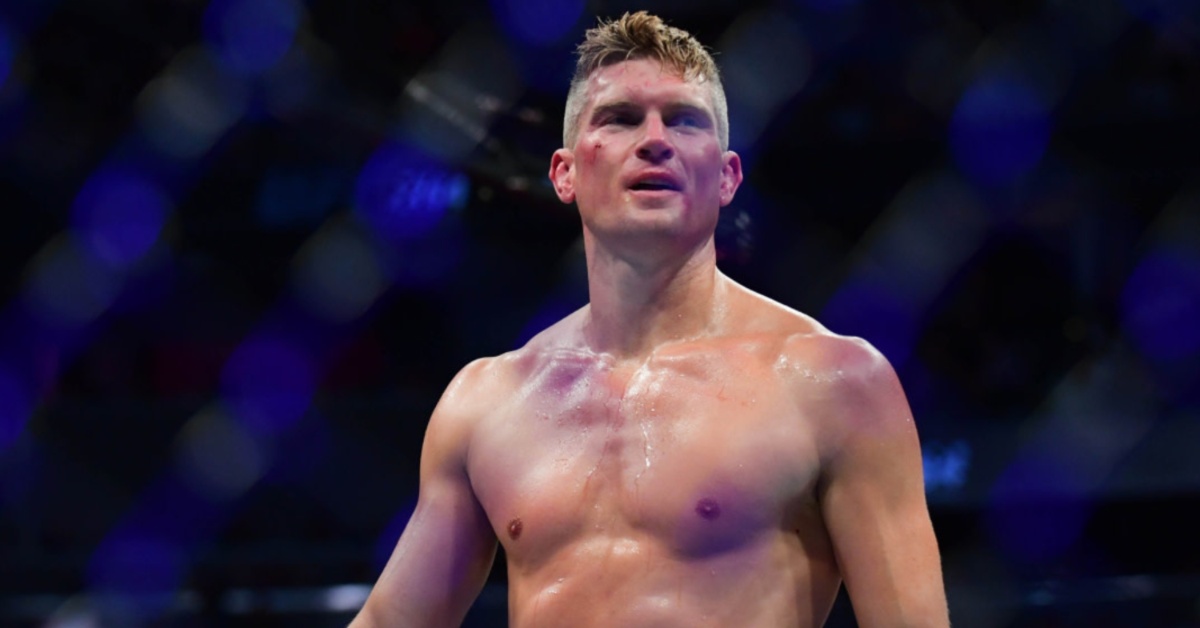 Stephen 'Wonderboy' Thompson revealed that the promotion offered him another fight after his previously scheduled bout with Michel Pereira at UFC 291 was scrapped at the last minute.
'Wonderboy' was set for a showdown with Pereira as part of July's stacked return to Salt Lake City, but after Pereira weighed in at 174 pounds, three over the welterweight limit for a non-title fight, the bout was canceled at the request of Thompson. In a video shared on his YouTube channel, the 170-pound mainstay revealed that the promotion did offer him another fight in the weeks following his scrapped scrap with Pereira.
"This is literally the weekend of UFC 291, but UFC comes to me and was like, 'Hey, how about you fight [Jack Della Maddalena] in Australia?' … I was like, 'No, too soon,'" Thompson said. "You know, I've been training since April. So my training camp has been wearing me down, want to heal up from that. So I told him no.
"And they were like, 'OK, well, how about fighting the following weekend in Vegas?' I was like, 'Man, still too soon again.' My body's broken down. I want to be able to heal back up, but not only that, JDM is a tough dude. I want to get a full-on, proper training camp if I want to face a guy like JDM" (h/t MMA Fighting).
Kamaru Usman Calls for a Clash with 'Wonderboy' Thompson
'Wonderboy' has also turned down a fight with fast-rising Irish prospect Ian Garry. The UFC proposed the pair meet as part of the promotion's 30th-anniversary showcase at UFC 295 in Madison Square Garden, but according to Thompson, he's got bigger fish to fry.
"I told UFC, 'Look, I'll fight the JDMs, I will fight the Ian Garrys, just give me a full training camp,'" he said. "And then a few days later, lo and behold tomorrow, Kamaru Usman calls me out?"
Speaking with TMZ Sports, Usman suggested that a fight with 'Wonderboy' would make sense for him following back-to-back losses against reigning welterweight world champion Leon Edwards.
"Let's freaking go," Thompson said. "I mean, I was willing to fight the JDMs, the Ian Garrys, the Shavkat [Rakhmanovs], but then you got the guy, the No. 1 contender, the former UFC champ, one of the greatest fighters, called me out.
"This was a guy I thought I would face one day and never did, and I think he was thinking the same thing, and I was just like, 'Let's make this fight happen. Are you kidding me?' I've been fighting [lower-ranked fighters] since Tyron Woodley — apart from Gilbert Burns — to be honest with you. I've been fighting those thirteens — the Geoff Neals, the Vicente Luques, the Belal Muhammads, you know, try to get that fight with Michel Pereira, who I think was 15 or 13 … giving these guys a shot."
"I want to show the UFC — and not just the UFC, the fans — that I'm not a gatekeeper," Thompson continued. "I've got a small window to kind of do what I want to do with the fight game. I'm 40 years old, and when I see a chance to go for another title shot before it's over when Kamar Usman calls me out, I'm like, dude, no-brainer. No brainer.
"I mean, yes, Gilbert Burns beat me. Yes, Belal Muhammad beat me. But I've never faced a guy that beat me the way that they beat me before. So I learned a lot from those two fights and [have been] working on it ever since, and this is my opportunity to show the UFC and the fans and fighters out there that I got what it takes to go for that title again, that I got what it takes to face those guys in the top five, in the top three, the No. 1 contender, that I can fight for the title again."
'Wonderboy' has competed for the welterweight title on two separate occasions against ex-champion Tyron Woodley. The pair fought to a draw in their first meeting at UFC 205. Thompson came up short in an immediate rematch, losing via a majority decision at UFC 209. Now 40 years old, Thompson would like one more crack at capturing UFC gold before ultimately walking away from the sport.
"It's just an opportunity to face a guy that I've been wanting to fight for a while," Thompson said of the Usman matchup. "Obviously, [fighting champion] Leon Edwards, when I beat Kamaru Usman, that's my plan. That's who I want."