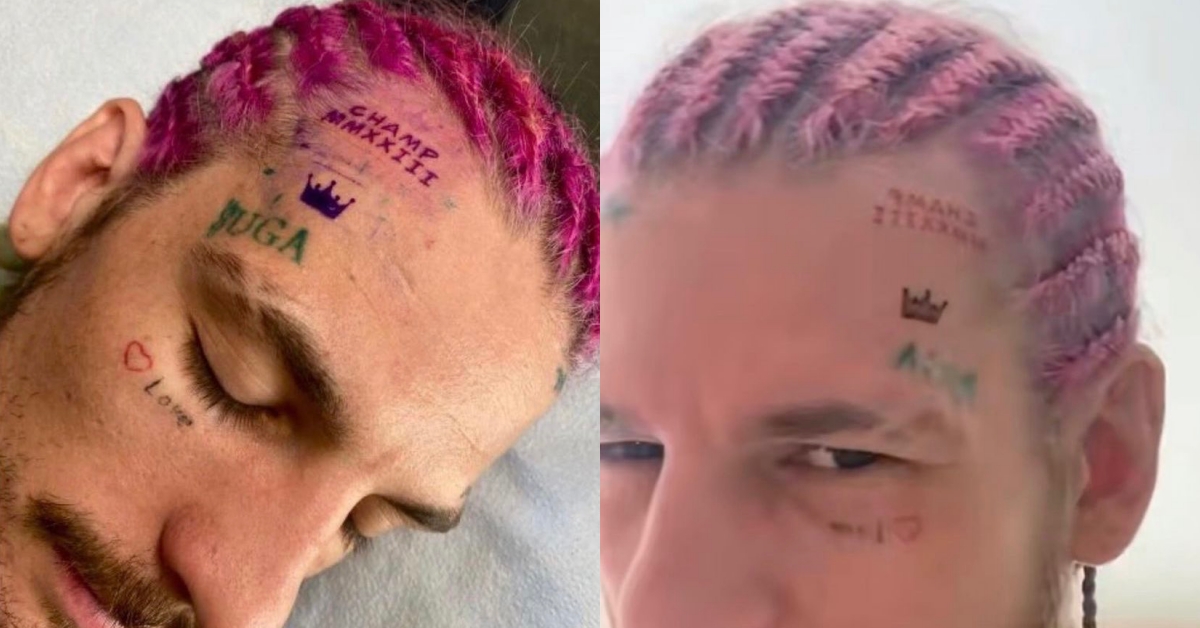 Deep into his celebrations following a stunning knockout win over Aljamain Sterling last weekend to win the undisputed bantamweight championship at UFC 292, Sean O'Malley has been inked with two new champion-themed tattoos on his face, off the back of his title coronation. 
O'Malley, who headlined UFC 292 earlier this month in Boston, Massachusetts, minted himself as the undisputed bantamweight champion with a stunning second round win over the incumbent, Sterling, dropping the Uniondale native with a right straight before forcing a stoppage via a slew of ground strikes.
And already offering to make a return at an end-of-year UFC 296 pay-per-view event in December, O'Malley has weighed up a potential first title defense in a rematch with Marlon Vera, as well as a showdown with former two-weight champion, Henry Cejudo. 
Sean O'Malley shows off two new face tattoos
Enjoying the festivities following his title win against Sterling, O'Malley showed off a pair of championship-inspired tattoos, including a king's crown, as well as the word 'champ' alongside some roman numerals on his forehead and above his eye. 
Along with a potential title rematch with Ecuadorian finisher, Vera, O'Malley remains open to the possibility of a re-run with Serra-Longo MMA staple, Sterling in the future, claiming a bout could even happen if both make a rumored featherweight climb. 
"Who knows, we could even meet at 145 [pounds] someday," Sean O'Malley said. "I know he;s getting up there a little bit in age, but to be honest, Aljo is still in his prime. Three and a half months ago he beat Henry Cejudo, but he just got caught. But I think with Aljo, that fight could definitely happen sometime down the line in the future."
Do you want to see Sean O'Malley fight Aljamain Sterling again?