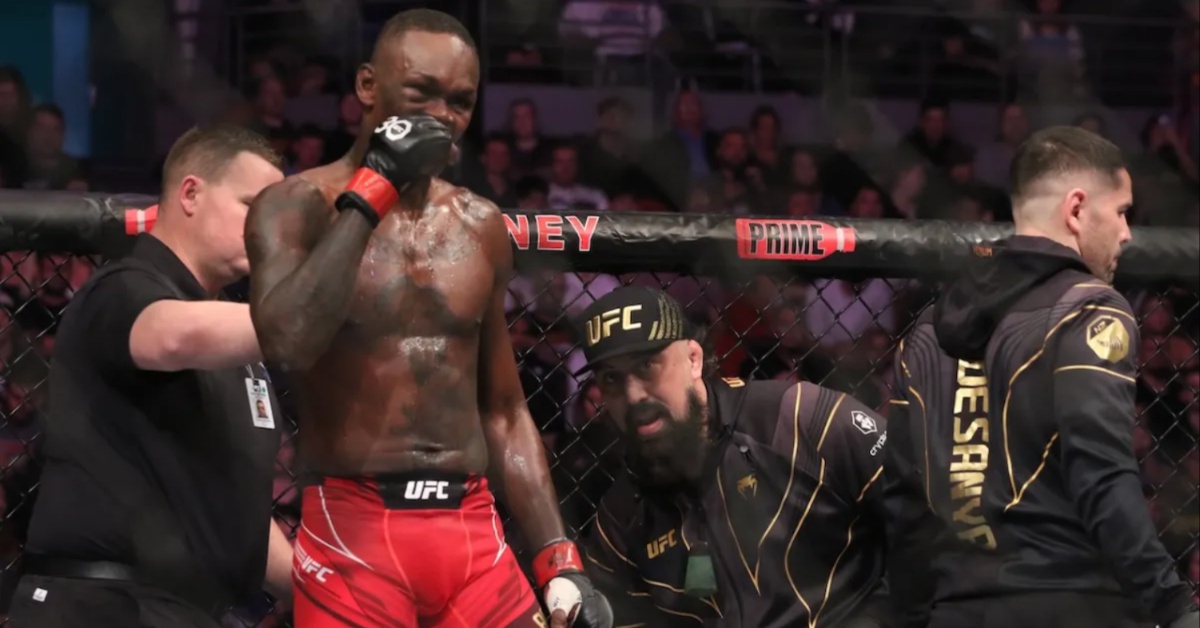 Former two-time undisputed middleweight champion, Israel Adesanya had heaped praise on the coaching ability of Xtreme Couture head coach, Eric Nicksick following his title loss to his student, Sean Strickland at UFC 293 last weekend, claiming corner advice instructed by him helped "save" the challenger's life. 
Adesanya, a former two-time undisputed middleweight champion under the banner of the organization, suffered his second championship loss in less than a year, dropping a unanimous decision (49-46, 49-46, 49-46) loss to Covina native, Strickland over the course of five one-sided rounds in Sydney, Australia.
As for Strickland, the shocking upset victory came as his first in a championship bout under the banner of the Dana White-led promotion, headlining his first pay-per-view event since joining the UFC to boot.
Israel Adesanya claims Sean Strickland's head coach saved his life at UFC 293
And according to Nicksick, Adesanya informed him immediately after his title loss, that he managed to save Strickland's life with his corner advice throughout the bout, with Nicksick noting Adesanya's intention to setup a high-kick effort which he managed to read.
"Izzy (Israel Adesanya) came up to me and said, 'You saved (Sean Strickland's) life," Eric Nicksick told Morning Kombat during a recent interview. "'You kept calling out my reads.' And I said, 'Yeah, because I saw what you were setting up.' He (Israel Adesanya) would throw his southpaw cross at Sean's right hand and Sean would parry it down. I yell to Sean, 'Bro, he's going to same-side head kcik you.' It's going to come right behind it."
Urging critics of his to "delight in my [his] demise" off the back of his title loss to Strickland at UFC 293 last weekend, Adesanya has been lined up for an immediate championship rematch with the newly-crowned champion, with head coach, Eugene Bareman claiming a bout could take place as soon as December of this year. 
Do you want to see Israel Adesanya rematch Sean Strickland next?