BE SMART WITH IT. DON'T JUST STAND. MAKE THIS AN MMA FIGHT. HEOUSED TO BE A WRESTLER. THEN HE BECAME A STRIKER.
USE ALL OF THAT SKILL AND YOU CAN GET A WIN. >> Mauro: HE WON A TOURNAMENT. THE ULTIMATE FIGHTER. BIGGER STAKES HERE IN THE LIGHT HEAVYWEIGHT WORLD FWRAIP. WE GO TO THE TALE OF THE TAPE FOR OUR FIRST OF TWO QUARTERFINAL MATCHUPS.
>> John: SIMPLY PUT, 6'3″ TO 5'11" AND A BIG CHANNING WITH THE 77.5 TO 72. WE WILL SEE IF COREY ANDERSON USES THAT SIZE ADVANTAGE. >> Mauro: HERE ONCE AGAIN IS MICHAEL C. WILLIAMS.
>> Announcer: BELLATOR MMA TONIGHT IN THE CO-MAIN EVENT. THE QUARTERFINAL ROUND OF THE LIGHT HEAVYWEIGHT WORLD GRAND PRIX. SET FOR FIVE FIVE-MINUTE ROUNDS LIVE ON SHOWTIME.
WE INTRODUCE THE BLUE CORNER. AT 5'11" WEIGHING IN 204 1/2 POUNDS MAKING HIS BELLATOR DEBUT HE ENTERS WITH 18 PROFESSIONAL VICTORIES, FIVE LOSS, ONE DRAW.
HAILING FROM TURKMENISTAN, PRESENTING DOVLETDZHAN YAGSHIMURADOV. ACROSS THE CAGE HIS ADVERSARY IN THE RED CORNER 6'3″ WEIGHING IN 204 3/4 POUNDS, HIS SUCCESSFUL DUBAI INSIDE THE BELLATOR CAGE, 14 PROFESSIONAL VICTORIES, FIVE DEFEATS, FIGHTING OUT OF ILLINOIS, COREY "OVERTIME" ANDERSON. IN CHARGE OF THE ACTION YOUR REFEREE MIKE BELL TRAN. >> Referee: PROTECT YOURSELF AT ALL TIMES. OBEY MY COMMANDS AT ALL TIME.
>> Mauro: REFEREE IS MIKE BELL TRAN. THE FIRST OF A POSSIBLE FIVE ROUNDS IN THIS BELLATOR MMA LIGHT HEAVYWEIGHT WORLD GRAND PRIX QUARTERFINAL MATCHUP. >> Referee: FIRST ROUND. FIGHT. READY TO FIGHT.
LET'S GO. >> Mauro: BELL, ROUND ONE. THEY ARE SPORTING THE GRAND PRIX GLOVES. ANDERSON WITH THE RED TAPE. YAGSHIMURADOV WITH THE BLUE TAPE.
THESE TOURNAMENTS CREATE A HIGH LEVEL OF CONTINUAL CHALLENGES. THE WINNERS ADVANCE THROUGH THE BRACKET.
THESE MMA FIGHTERS EMBRACE THIS COMPETITION AND VALIDATION OF THEIR ABILITIES. IT'S THE TYPE OF TOURNAMENT THAT WILL INDEED CHANGE YOUR LIFE. >> John: YOU'RE LOOKING FOR THOSE CHALLENGES.
YOU ARE LOOKING FOR THE TARGETS. THE ONE THING THAT — >> Mauro: RIGHT UPPERCUT LANDS FOR YAGSHIMURADOV. >> John: IT GIVES YOU THAT TARGET FROM THE BEGINNING. >> Mauro: YAGSHIMURADOV TARGETED ANDERSON'S FACE. JAB KICK TO THE LEAD LEG OF ANDERSON.
ANDERSON TRYING TO RETURN THE FAVOR. IN THE FIRST ROUND. THE WINNER OF THIS FIGHT WILL MEET RYAN BADER, WHO IS WITH US HERE TONIGHT AT THE MOHEGAN SUN ARENA. >> John: NICE TOUCH BY COREY ANDERSON. JUST WORKING IT, GETTING THE RANGE.
GET A GUY LIKE YAGSHIMURADOV WHO MOVES SO MUCH IN THE FIGHT, YOU HAVE TO BE ABLE TO BE NICE AND CALM AND JUST WAIT FOR THOSE MOMENTS WHERE THAT COMES INTO YOUR RANGE AND YOU FIRE. >> Mauro: ANDERSON A PAIR OF FIGHTS WITH HEAVYWEIGHT CHAMPIONS. AND NOW WANTING TO BECOME A BELLATOR MMA CHAMPION FOR THE FIRST TIME, BUT NEEDS TO GET PAST YAGSHIMURADOV HERE IN THE QUARTERFINALS.
WINNER FACES BAUDER IN THE SEMIFINALS. DEFENDING THE TITLE FOR THE FIRST TIME AGAINST PHIL DAVIS, LOOKING TO BECOME THE FIRST BELLATOR MMA TWO-TIME FIGHT HEAVYWEIGHT CHAMPION.
THAT'S A REMATCH. ANDERSON BACK TO THE CENTER OF THE CAGE. >> John: THERE IS THAT RIGHT HAND THAT YAGSHIMURADOV THROWS SO OFTEN AND VIOLENTLY. THAT'S WHAT COREY HAS TO BE CAREFUL OF. THAT'S WHAT RYAN BADER WAS TALKING ABOUT.
MOVE TO THE RIGHT, YOU WANT TO TAKE SOME OF THE POWER OFF OF THAT SHOT AND MAKE IT HAVE EVEN MORE DISTANCE. >> Mauro: AND ANDERSON RUNNING OUT OF SPACE, LOOKING FOR THAT TAKEDOWN. DEFENDED WELL BY YAGSHIMURADOV ALONG THE FENCE. MIDPOINT OF THE FIRST ROUND. >> John: AS FAR AS ATTACKING FOR COREY ANDERSON, IT'S REALLY SMART.
COREY DOES HAVE A HUGE — HE IS A CARDIO MONSTER. DOESN'T GET TIRED IN FIGHTS. SO MAKE YAGSHIMURADOV CARRY YOUR WEIGHT. MAKE HIM HAVE TO USE HIS ARMS TO PUMMEL INSIDE. THAT WILL PAY DIVIDENDS AS THE FIGHT GOES ON.
>> Mauro: NICE SHORT RIGHT UPPERCUT. YAGSHIMURADOV REALLY WANTS TO ESTABLISH THAT RIGHT UPPERCUT. THESE TWO MADE THEIR PROFESSIONAL MMA DEBUTS A YEAR APART.
YAGSHIMURADOV IN MARCH OF 2012. ANDERSON IN MARCH OF 2013.
AND ON THE EXIT, THAT RIGHT UPPERCUT AGAIN BY YAGSHIMURADOV. >> John: WELL, IT MISSED. IF YOU WERE LOOKING AT THAT CLINCH WORK AGAINST THE CAGE, THE HEAD POSITIONING OF COREY ANDERSON WAS KEY TO WHAT HE WAS DOING. >> Mauro: WE TALKED ABOUT THE HEAD GAMES THAT ANDERSON PLAYS WITH HIMSELF, JOHN. BELIEVING IN HIMSELF MORE.
NOW, OF COURSE, FOR THE SEC TIME, KNOWING THE OPPORTUNITY THAT AWAITS HIM HERE IN THIS TOURNAMENT. HE HAS ALL THE TOOLS TO WIN IT. EVERY FIGHTER IN THIS TOURNAMENT HAS THE TOOLS TO WIN IT COMING IN. >> John: ABSOLUTELY. NICE COUNTER STRIKE BY COREY.
DOVLETDZHAN GOING AFTER THAT BIG RIGHT HAND AGAIN. HE NEEDS TO SET THAT THING UP. >> Mauro: UNDER A MINUTE REMAINING HERE IN THE OPENING ROUND.
DOVLETDZHAN GOING FOR THE KICK. HIGH KICK, JUST MISSING FOR ANDERSON.
>> John: THAT IS EXACTLY WHAT YOU WANT TO SEE FROM COREY. STRAIGHT JAB RIGHT DOWN FOLLOWED BY A STRAIGHT RIGHT CROSS. KEEP THE SHOTS CLEAN RIGHT DOWN THE MIDDLE. THEY ARE GOING TO GET THERE FAST. >> Mauro: FINAL 30 SECONDS OF A TACTICAL START AGAINST HIGH STAKES.
THAT ALL-IMPORTANT DATA. YOU CAN PICK UP ON ANYTHING THAT YOU MAY HAVE STUDIED ON TAPE. THERE IS A HEEL KICK. >> John: DID NOT LAND CLEAN, BUT IT RATTLED HIM A LITTLE BIT. COREY FELT THAT.
■/ IT WAS A CLEAN SHOT BY YAGSHIMURADOV. >> Mauro: YAGSHIMURADOV A K.O. ARTIST, 11 OF HIS 18 WINS COME DUE TO HIS STRAKS. STRIKES.
>> Referee: GENTLEMEN, SECOND ROUND. LET'S GO. >> Mauro: ROUND TWO, SCHEDULED FOR FIVE IN THE LIGHT HEAVYWEIGHT WORLD GRAND PRIX QUARTERFINALS. AND YAGSHIMURADOV KICKS OFF THE SECOND ROUND WITH A KICK TO THE LEAD LEG OF ANDERSON. YAGSHIMURADOV DEFINITELY NOT TAKEN BY THE MAGNITUDE OF THE MOMENT.
CAME IN CALM, COOL AND COLLECTED AND HAS GONE ABOUT HIS BUSINESS. >> John: THAT NICE KICK TO THE BODY. SITTING THERE LIKE, GO AHEAD, HIT IT AGAIN.
OERNGS, YEAH, IT LANDED, I FELT IT. >> Mauro: ANDERSON LOOKING TO SECURE THE TAKEDOWN.
"BIG" JOHN McCARTHY GAVE THE OPENING ROUND TO ANDERSON, WHO IS LOOKING FOR THE TAKEDOWN. WELL DEFENDED BY YAGSHIMURADOV. >> John: VERY WELL DEFENDED. THE REASON FOR THAT, ANDERSON, HE LANDED A BIGGER SHOT DURING THE ROUND EVEN KNOWN YAGSHIMURADOV HAD THE BIGGEST SHOT THAT KICK. IT WAS THE VOLUME THAT ANDERSON WAS ABLE TO PUT ON HIM.
AGAIN, LOOK AT THE HEAD POSITION, MAURO. THAT IS SO IMPORTANT IN THIS POSITION AGAINST THE CAGE. WHEN YOU ARE USING THAT HEAD AS A THIRD ARM AND MAKING YOUR OPPONENT HAVE TO MOVE THEIR HEAD SIDE TO SIDE, WEAKENS THEIR ABILITY TO FIGHT AGAINST YOU.
>> Mauro: I GOT TO SAY, ANDERSON, WHEN IT COMES TO STUDYING CAGE MANAGEMENT, HE KNOWS HOW TO BREAK IT DOWN. HE SAYS HE STUDIES HIS OPPONENT'S FOOTAGE TO THE POINT WHERE HE KNOWS WHAT THEY ARE GOING TO DO BECAUSE — WE TALKED ABOUT THAT IN THE OPENING ROUND.
HE TALKED ABOUT FIGHTING. HAS A HIGH FIGHT IQ. >> John: VERY HIGH. HE IS SUPER SMART ABOUT EVERYTHING GOING ON IN THE CAGE. HE KNOWS EXACTLY WHERE HE WANTS TO GO WITH THE FIGHT.
HE JUST HAS TO GO OUT AND EXECUTE. >> Mauro: OUR BANTAMWEIGHT CHAMPION JUAN ARCHULETA IS ENJOYING THE PROCEEDINGS AT BELLATOR 257. HE IS GETTING READY TO DEFEND HIS TITLE AGAINST SERGIO PETTIS. THAT'S COMING UP IN THE MONTH OF MAY. AND BELLATOR MMA — >> John: NICE MOVEMENT.
GOOD HEAD MOVEMENT BY COREY. NICE FEINTS. >> Mauro: GOOD JAB BY ANDERSON. >> John: YAGSHIMURADOV, WHEN HE HIS FEET, NO HEAD MOVEMENT. THAT GIVES COREY THE ABILITY TO KIND OF TEE OFF ON IT.
>> Mauro: LEAD RIGHT HAND BY ANDERSON. >> John: I LOVE HOW CALM YAGSHIMURADOV IS.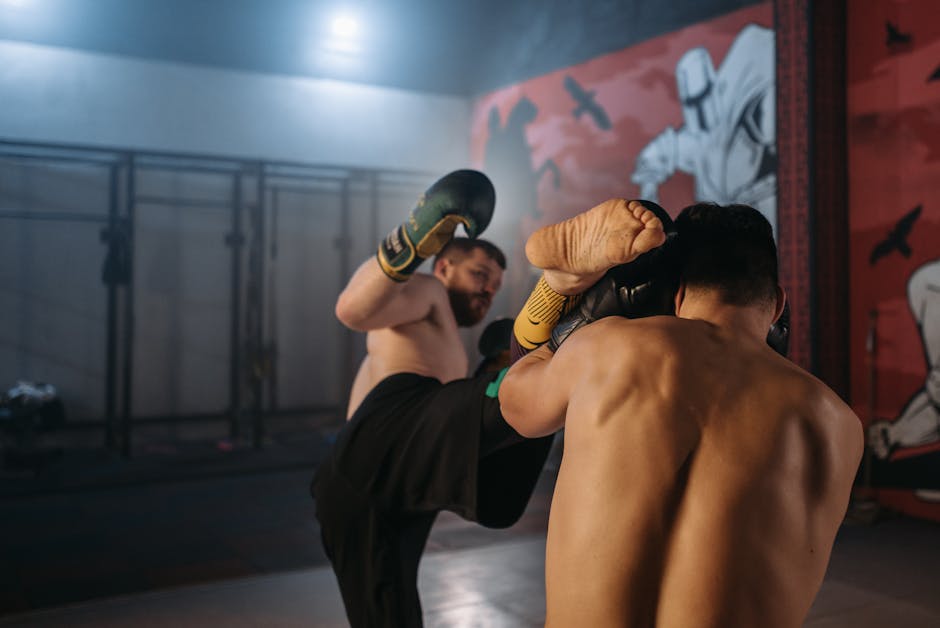 WHEN I WAS REFEREEING, HE WAS OUT THERE, ALMOST LIKE HE WAS FALLING ASLEEP AND THEN HE EXPLODED. I AM, LIKE, THIS MAN IS JUST RELAXED IN THE CAGE. >> Mauro: ALWAYS LOOKS LIKE HE IS KIDDING.
GETTING DOWN TO BUSINESS. OH, A RIGHT HAND BY YAGSHIMURADOV. AND HIS RIGHT HAND, AS ANDERSON CHANGES LEVELS. BUT, AGAIN, YAGSHIMURADOV ABLE TO DEFEND THE TAKEDOWN. ANDERSON.
>> John: DIGGING THAT UNDERHOOK. IT'S A NICE JOB BY YAGSHIMURADOV TO DEFEND. COREY SWITCHING TO THE SLING. HE WANT TO TURN HIM OUT.
THIS IS WHERE THESE GUYS COME IN PLACES LIKE TURKMENISTAN, RUSSIA, THEY ARE SO GOOD IN THE WRESTLING GAME.
NICE JOB BY COREY ANDERSON TO GET THE FIGHT THERE. >> Mauro: ANDERSON TELLING US HE IS ALWAYS PREPARED TO TAKE HIS OPPONENT DOWN BECAUSE THAT'S WHAT HE IS GOOD AT. IT'S BEEN A STRUGGLE BUT HE HAD IT BY YAGSHIMURADOV. GROUND AND POUND HERE, OPPORTUNITY FOR ANDERSON. OF COURSE, YAGSHIMURADOV JUST KEEPING HIMSELF AS CLOSE TO ANDERSON'S BODY AS POSSIBLE, TRYING TO MAYBE FORCE A STAND-UP.
>> John: NICE JOB BY COREY, TAKING HIS LEG. HE IS EXTENDING THOSE ARMS SINCE YAGSHIMURADOV IS TRYING TO PULL HIM CLOSE. HE NEEDS TO START OPENING UP, FRAME THAT HEAD. BIG SHOT WITH THE ELBOWS. >> Mauro: THE ELBOW ATTACK FROM COREY ANDERSON WITH THE GROUND AND POUND, AND AGAIN YAGSHIMURADOV TRYING TO CLOSE THE DISTANCE AS ANDERSON JUST FOCUSING ON DELIVERING AS MANY PUNISHING STRIKES AS POSSIBLE IN ORDER TO TRY TO GET THIS FIGHT STARTED HERE IN THE SECOND ROUND, BUT THERE IS ONLY TEN SECONDS LEFT.
ANDERSON WITH ANOTHER NASTY ELBOW. >> John: BIG SHOTS. THAT'S WHY YOU ARE EAG YAGSHIMURADOV MOVING RIGHT NOW. >> Mauro: AND YAGSHIMURADOV SURVIVING■/ MOUNT FROM COREY ANDERSON.
>> Referee: GENTLEMEN, THIRD ROUND.
FIGHT! LET'S GO! >> Mauro: BELL GOES TO BEGIN ROUND THREE. COREY ANDERSON WITH THE RED TAPE AROUND HIS GRAND PRIX GLOVES WHILE YAGSHIMURADOV MAKING HIS FIRST APPEARANCE IN A BELLATOR MMA CAGE WITH THE BLUE TAPE AROUND HIS GLOVES. AND ANDERSON BRINGING THE FIGHT TO YAGSHIMURADOV HERE IN ROUND THREE.
>> John: COREY REALLY STARTING TO OPEN IT UP. THE KEYS TO VICTORY, I SAID HE NEEDS TO USE THE FULL ARSENAL OF TOOLS THAT HE HAS. THAT'S WHAT HE IS DOING RIGHT NOW IN THE CAGE.
>> Mauro: ANDERSON CHANGES LEVELS. LOOKING FOR THE TAKEDOWNFUL AND AGAIN YAGSHIMURADOV TRYING TO MAKE IT DIFFICULT FOR HIM.
NOT AS DIFFICULT THAT TIME. >> John: BEAUTIFUL JOB OF SLIDING THAT LEG OUT, HOOKK HIS LEG BEHIND, PULLING HIM DOWN. THIS IS WHAT MAKES COREY ANDERSON SO VICIOUS WHEN HE GETS PEOPLE DOWN. HE HAS GOT GREAT BODY POSITIONING. HE IS ABLE TO TRAP THE ARM LIKE HE IS RIGHT NOW.
AS WE'VE SEEN IN HIS VICTORY OVER MAN HOEVEN. HIS ELBOWS ARE VICIOUS. >> Mauro: ABLE TO STOP MELVIN, THE VETERAN STRIKER WITH ELBOWS AND PUNCHES AT BELLATOR 251. TRYING TO DO THE SAME. TAKE DOWN YAGSHIMURADOV IN THE THIRD ROUND.
>> John: HE IS CONTROLLING THAT RIGHT ARM OF YAGSHIMURADOV WITH THAT LACE. HE WITH LIKE TO PULL IT BACK A LITTLE BIT, DRIVE YAGS FORWARD. EXACTLY WHAT HE JUST DID. NOW HE IS GETTING BACK TO THE MOUNT POSITION. A LOT OF TIME ON CLOCK.
>> Mauro: MOUNT, GROUND AND POUND, YAGSHIMURADOV TRYING TO STAVE OFF THIS ATTACK NOW FORCED TO GIVE UP HIS BACK.
ANDERSON RIDING YAGSHIMURADOV. DROPPING THOSE NASTY ELBOWS. >> John: COREY NEEDS TO BE SMART, TARGET HIS AREA, AND HIT HIM WITH POWER. >> Mauro: ANDERSON SINK — SEEKING HIS SEVENTH KNOCKOUT WIN, LOOKING FOR THAT GROUND AND POUND.
YAGSHIMURADOV BEING WARNED BY THE REFEREE. AND THE FIGHT HAS BEEN STOPPED! COREY ANDERSON ADVANCES TO THE SEMIFINALS AGAINST RYAN BADER. >> John: A BIG, BIG DAMAGE DONE BY COREY ANDERSON IN THAT THIRD ROUND. THAT WAS A VICIOUS GROUND AND POUND ATTACK.
THAT'S WHAT YOU WANT TO SEE FROM A GUY THAT WANTS TO BE THE BELLATOR CHAMPION OF THE WORLD. SUCHLT FOR THE SECOND STRAIGHT TIME IN BELLATOR, COREY ANDERSON POUNDS OUT A VICTORY. GROUND AND POUNDS OUT A VICTORY. >> John: WATCH HOW COREY GETS THIS TAKEDOWN. PULLS THE ANKLE OUT.
A BEAUTIFUL JOB. SLIDE IN THERE AND THEN STEPS OVER INTO A MOUNT. FOOT IS IN A POSITION, A THREE-QUARTER MOUNT, BUT QUICKLY MOVES INTO A FULL MOUNT. FROM THAT POINT HE JUST OPENED UP WITH A GROUND ATTACK.
YAGSHIMURADOV WAS UNABLE TO DEFEND.
PUNCHES AND ELBOWS. THIS IS EXACTLY THE COREY ANDERSON THAT HE TALKED ABOUT. THIS IS WHAT HE SAID HE WANTED TO DO. HE WENT OUT AND PERFORMED JUST LIKE HE TALKED ABOUT. >> Mauro: AND YAGSHIMURADOV'S EIGHT-FIGHT WINNING STREAK GOES UP IN SMOKE AS HE COULDN'T HANDLE THE SMOKE PROVIDED BY COREY ANDERSON.
ANDERSON IMPROVES TO 15-5 WITH HIS SEVENTH KNOCKOUT WIN.■/ ♪♪ >> Mauro: LET'S MAKE IT OFFICIAL WITH MICHAEL C.
WILLIAMS. >> Announcer: LADIES AND GENTLEMEN, THE OFFICIAL TIME 2:15 INTO ROUND NUMBER THREE BY TKO, HE EARNS HIS PLACE IN THE SEMIFINALS OF THE LIGHT HEAVYWEIGHT WORLD GRAND PRIX, COREY "OVERTIME" ANDERSON! >> Mauro: OUR "BIG" JOHN McCARTHY IS GOING TO ENJOY A FEW WORDS WITH A MAN OF MANY WORDS, COREY ANDERSON.
>> John: COREY ANDERSON, YOU PUT ON A PERFORMANCE TODAY. I WANT TO TAKE YOU BACK TO THE FIRST ROUND WITH THE SPINNING HEEL KICK THAT HE LANDED. YOU TRIED TO BLOCK IT. IT TOUCHED YOUR NECK. HOW HURT WERE YOU?
>> I WAS JUST KNOCKED OFF BALANCE. I TOLD COACH, I'M FINE. IT NOT ROCKED ME BUT TOOK ME OUT OF PLACE WHERE HE WAS. I HAD TO GET MY FEET. HE STARTED BLITZING.
MAKE IT THE NEXT ROUND. >> John: WE TALKED ABOUT YOU BEING A COMPLETE MARTIAL ARTIST, A GUY THAT HAS STAND-UP AND WRESTLING. YOU USED YOUR WRESTLING BEAUTIFULLY. LET'S TALK ABOUT THE THIRD ROUND. WHEN YOU TOOK THAT ANKLE OUT, YOU BROUGHT HIM TO THE GROUND, GOT TO THE MOUNT QUICK.
YOUR GROUND AND POUND WAS VICIOUS. WHAT WERE YOU THINKING AS FAR AS HIM BEING ABLE TO TAKE SOME OF THE SHOTS HE TOOK? >> FIRST THING I WAS THINKING IS GET ME IN THIS POSITION, MY COACH, IF I GET HIM THERE, I GOT TO DO WHAT HE SAYS. MY COACHES, THEY INSTILL, COACH RICARDO, NICK, THE GROUND GAME IS ALL THEM. I AM A PRODUCT OF THEIR ENVIRONMENT.
WITHOUT THEM, THE PERFORMANCE WOULD HAVE BEEN IMPOSSIBLE. I WAS THINKING, WHAT DOES NICK DO TO ME WHEN WE GET HERE? SAME THING HE SHOWED ME.
FLOAT. STOP, PUT THE ELBOWS.
PUT THE HANDS TO THE FACE, KEEP THE FOREARM IN HIS NECK. ONLY THING GOING THROUGH MY MIND WAS DO WHAT WE DO EVERY DAY. >> John: THAT WAS TWO BEAUTIFUL PERFORMANCES IN A ROW. THAT MOVES YOU INTO THE SEMIFINALS OF THE LIGHT HEAVYWEIGHT WORLD GRAND PRIX. RYAN BADER, STEP ON UP HERE REAL QUICK.
YOUR OPPONENT, YOU KNOW ALREADY, IS GOING TO BE RYAN BADER. RYAN. GIVE ME A LITTLE BIT ON THE PERFORMANCE YOU SAW FROM COREY ANDERSON. >> COREY, THAT WAS IMPRESSIVE. CAME IN HERE, IMPOSED YOUR WILL.
IS WHAT YOU HAD TO DO, AND NOW YOU GOT ME. >> NO, NOW YOU GOT ME. ONE PERSON IN GROUP ALWAYS KNOWS. >> John: I LOVE THE EYES. GENTLEMEN, GET TOGETHER FOR THAT STAREDOWN.
♪♪ SUCHLT OUR FIRST SEMIFINAL MATCHUP IN THE $1 MILLION BELLATOR MMA LIGHT HEAVYWEIGHT WORLD GRAND PRIX IS
Read More: Republicans Demand Answers After TSA Admits Illegal Immigrants Can Use Arrest Warrants to Fly